From the 1970s onwards, Seamus Heaney worked with many small presses and printmakers to produce broadsides and limited editions of his poems and translations. Often these were produced in collaboration with artist friends; some featured new or specially commissioned poems, others drew on existing works – but all signalled the pleasure Seamus took in such partnerships, and in giving his words an extra lease of life beyond the pages of a book.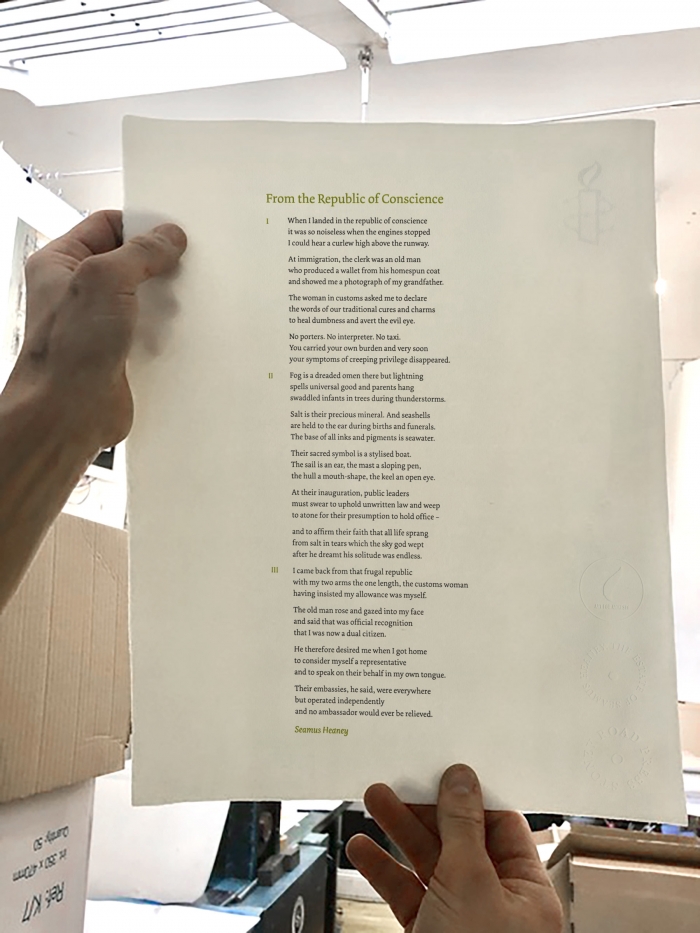 In celebration of this tradition, the Estate of Seamus Heaney has undertaken this new set of broadsides in partnership with Stoney Road Press, featuring some of his best-loved poems.
If you would like to order 'From the Republic of Conscience' €195 (incl. P+P), or any of the other poems in the series (Scaffolding, Postscript, from Clearances, Digging, from Lightenings, from The Cure at Troy), or for further information contact Stoney Road Press:
01-8878544 or mail@stoneyroadpress.com.